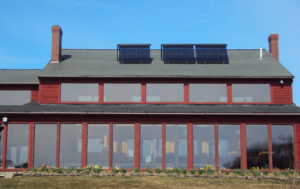 Do you need an HVAC Partner with the expertise and experience to help bring your designs to fruition? Look no further than Gagnon Heating & Air Conditioning.
Our knowledge and experience with geothermal, solar, and other high efficiency systems is unmatched in Maine. We believe we have installed more systems than our three largest competitors combined. We work in close collaboration with architects to design and implement the most feasible & most energy efficient solutions.
We can collaborate with you to model comfort, efficiency, construction costs, operating costs, longevity, energy consumption, and more.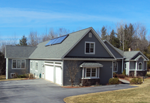 Please FILL OUT A PROJECT SHEET, Call or email us today at Gagnon and let us begin with a complimentary review of your next project.
Architect Testimonials:
"Gagnon is a great company that we trust completely. They listen and adapt to make our designs a reality. They're also our GO-TO source for geothermal information and installations because of their in-depth knowledge and experience."
– Chris Briley, Green Design Studio
"Working with Gagnon was a pleasure. Their work is outstanding. They are easy to work with, and are extremely professional."
– Jeff Fleming, Architect