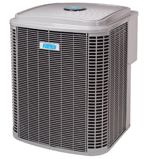 Central Air Systems are a good way to get heating and cooling with one distribution system. You can also set up for future cooling and install it at a later time. Central Air Systems can be used with many forms: propane or oil furnaces, using a boiler to do Hydro Air, Geothermal Hydro Air, or Geothermal Water to Air. The versatility of Central Air Systems is what makes it a great choice. It can be more affordable than other distribution systems.
When using air, we have the option to provide humidification, dehumidification, and receive quality air filtration. We install volume dampers on each supply to enable balancing of the system so that you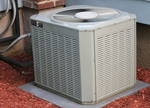 have even heating and cooling in the home. When using Central Air Systems, we can incorporate a heat recovery ventilation system to allow fresh air to distribute throughout home. This is done within homes built of very tight construction.
We are very experienced in designing ductwork to accommodate the needs of your home.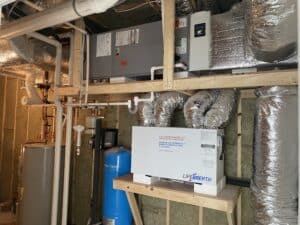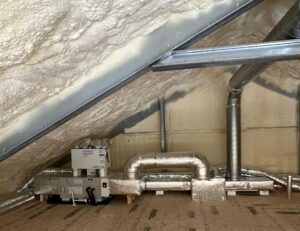 To learn more on how we can accommodate your home, please contact us at Gagnon via email or phone us at 207-647-8782.
Gagnon Heating & Air Conditioning, Inc.
Route 302, Bridgton, Maine


[email protected]


Phone: 207-647-8782
GPS Address: 14 Seymour Drive, Bridgton, Maine
Mailing Address: PO Box 814, Bridgton, ME 04009